Founded in March 2018, Meute Monde is a young innovative performing arts company whose mission is to offer affordable and accessible entertainment to Quebec's families. Its objective is to stimulate children's interest through interactive shows and workshops allowing them to unite their creative minds in collaboration, peace and respect.
Meute Monde's vision is to instill a dialogue with kids aged 12 and under in order to help them discover the power of togetherness and offer them an opportunity to create positive change in their community. Thus, we travel across Quebec in elementary schools, kindergartens, daycares, libraries, camps, and even your home!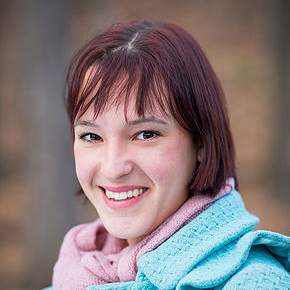 Producer, Author, Performer

From Montreal, Joanie detains a double DEC in Classical Dance (Ballet Divertimento) and Pure and Applied Sciences (Dawson College). In 2016, she obtains an Enriched Performing Arts Diploma with honours from the Canadian College of Performing Arts (CCPA). Some of her favorite credits include "The Peace Dancer". Puppets For Peace; "Rocky Horror Live Show". Atomic Vaudeville; "Macbeth" & "Twelfth Night". Greater Victoria Shakespeare Festival; "Pretty Good Not Bad Productions". Broken Rhythms Victoria.
Joanie has 6 years of experience teaching dance and music to kids aged between 18 months and 16 years. She adores contact with children and thrives to see them marvel everyday. Through all of her educational and artistic interventions, Joanie encourages personal and intuitive expression. She thus wishes to invite youngsters to discover their identity and make it shine freely.
Plume is a 1-year old Great Pyrenees Mountain Dog. Traditionally herding dogs, the breed is also sought today for zoo therapy and rescue work. Plume has an exceptional sensibility and loves to accompany humans in their emotions whether they be happy or sad ones. He easily and politely establishes contact with people in such a way to avoid scaring anyone. Alike all dogs, Plume is a sentient being, which helps us open our audience's eyes to emotional intelligence and awareness. By studying his obvious understanding of our feelings, children contemplate healthier social interactions and learn how to respect their comrades.
Naturally, Plume radiates love and peacefulness. He facilitates dialogue with young audiences since he grabs their attention much more efficiently than all the greatest actors of this world!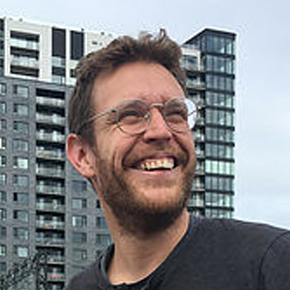 Sylvain was introduced to yoga on a sunny day in a park in downtown Montreal, and he fell right away in love with it. It showed him how to feel good in his body and mind. Sylvain also works as a math teacher in cegep, and is studying philosophy part time. He loves animals, and is passionate in sharing with others, of all ages, his sense of wonder and awe for the whole universe.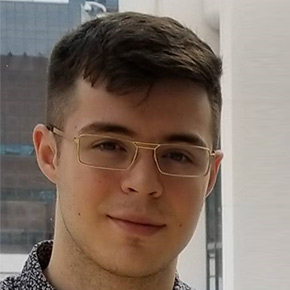 Born in Montreal, Philippe Dionne showed interest in music from a very young age. He begged his parents to enroll him in piano lessons at 4 years old and knew ever since that he needed to make music an integral part of his life. As an early teen, he traded his piano books for an electric guitar and began playing and singing in rock bands. Eventually, his passion guides him towards the vast, explorative, and wonderful world of computerized music production. Since 2016, Philippe studies music theory and music technology at McGill University. He loves to compose in a variety of styles and for different events. He is still hungry for learning and is enthusiastic to join Meute Monde to share his music knowledge and passion for Hip Hop culture with young Quebecers.